Tickets will go on sale and lineup will be released on Wednesday, February 1, 2023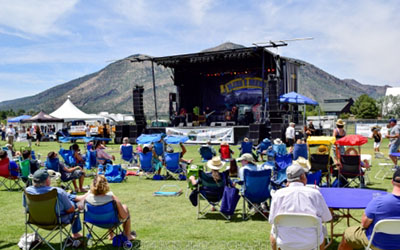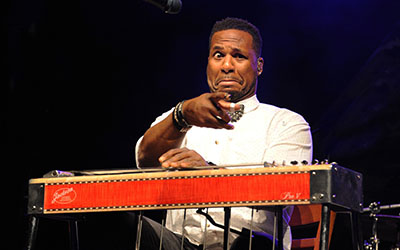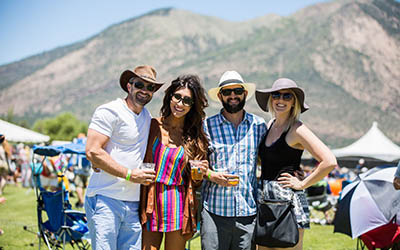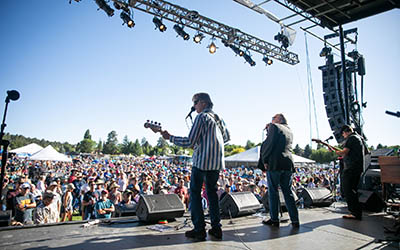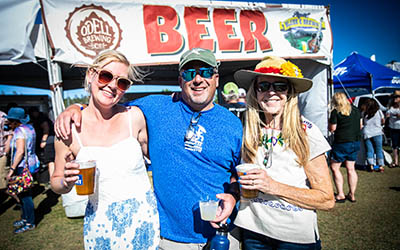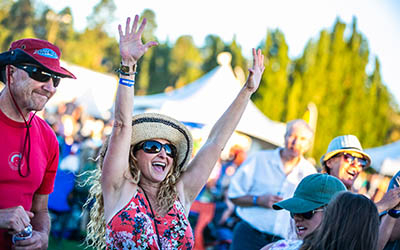 What can you expect at the Flagstaff Blues and Brew Festival?

Where else are you going to see Shemekia Copeland, North Mississippi Allstars or Robert Randolph and the Family Band? Sure you could probably see them in Phoenix, but do you want to sit in a stuffy indoor venue with the AC blasting? Or do you want to sit in the grass of an outdoor venue enjoying a cold beer or a glass of wine?

We have 8 microbrews represented along with the old-time favorites. If you can't find a beer you enjoy, then you're in a bad mood.

Did you know that we sell wine by the bottle? So, you can share with friends, or make sure you take an uber home.
Merchandise
Not to brag, but we do have some really cool swag and every year we try and expand what we have to offer.

Great Weather
While most of Arizona is experiencing highs in the 100s, in Flagstaff we're enjoying temps in the high 70s to low 80s.

The festival sits at the base of Mt. Elden, the skies are so blue, make sure you wear your shades and sitting on a driving range, all you need is a blanket and you're set.

That's right this festival has over 30 arts and crafts and food vendors, loaded with great merchandise, yummy food offerings, and fantastic prices.

Kids Area
Yep, we're family friendly and proud of it. The kid's area will see kiddos with hula hoops, beach balls, playing games like connect 4, and sometimes they get to make guitars out of cereal boxes or enjoying the musical instrument petting zoo.
The Flagstaff Blues and Brews Festival is full of energy from start to finish, and it just builds throughout the day. People have fun, with beach balls, frisbees, cornhole, just enjoying a great day with friends and great music. The team at Peak Events decided it was more important to have a comfortable festival than whole lotta folks that barely get to see the stage. We have fun and everyone who attends has fun as well, so… what are you waiting for? We bring in music that normally doesn't make it up this far north. We start out with great headliners and work our way down to the first act, each one hand-picked for the vibe they add to the festival.
The Flagstaff Blues and Brews have become Flagstaff's largest destination festival and the largest supporters of music education. Come on up to the Flagstaff Blues and Brews Festival and if it's not the best summer event in Arizona, well, you're just weird.
Phoenix
11:19 pm, January 30, 2023
50°F
Wind: 3 mph
Pressure: 1012 mb
Visibility: 10 km
Sunrise: 7:25 am
Sunset: 5:57 pm
Flagstaff
11:19 pm, January 30, 2023
28°F
Wind: 3 mph
Pressure: 1016 mb
Visibility: 3.219 km
Sunrise: 7:27 am
Sunset: 5:52 pm